One of the twins called/texted me in a panic last night: Could I do a quick makeup for a Grammy Party? She was wearing white and wanted to 'glow.' I talked her out of her usual smokey eye, and opted for something a bit more 'open' for the overall look.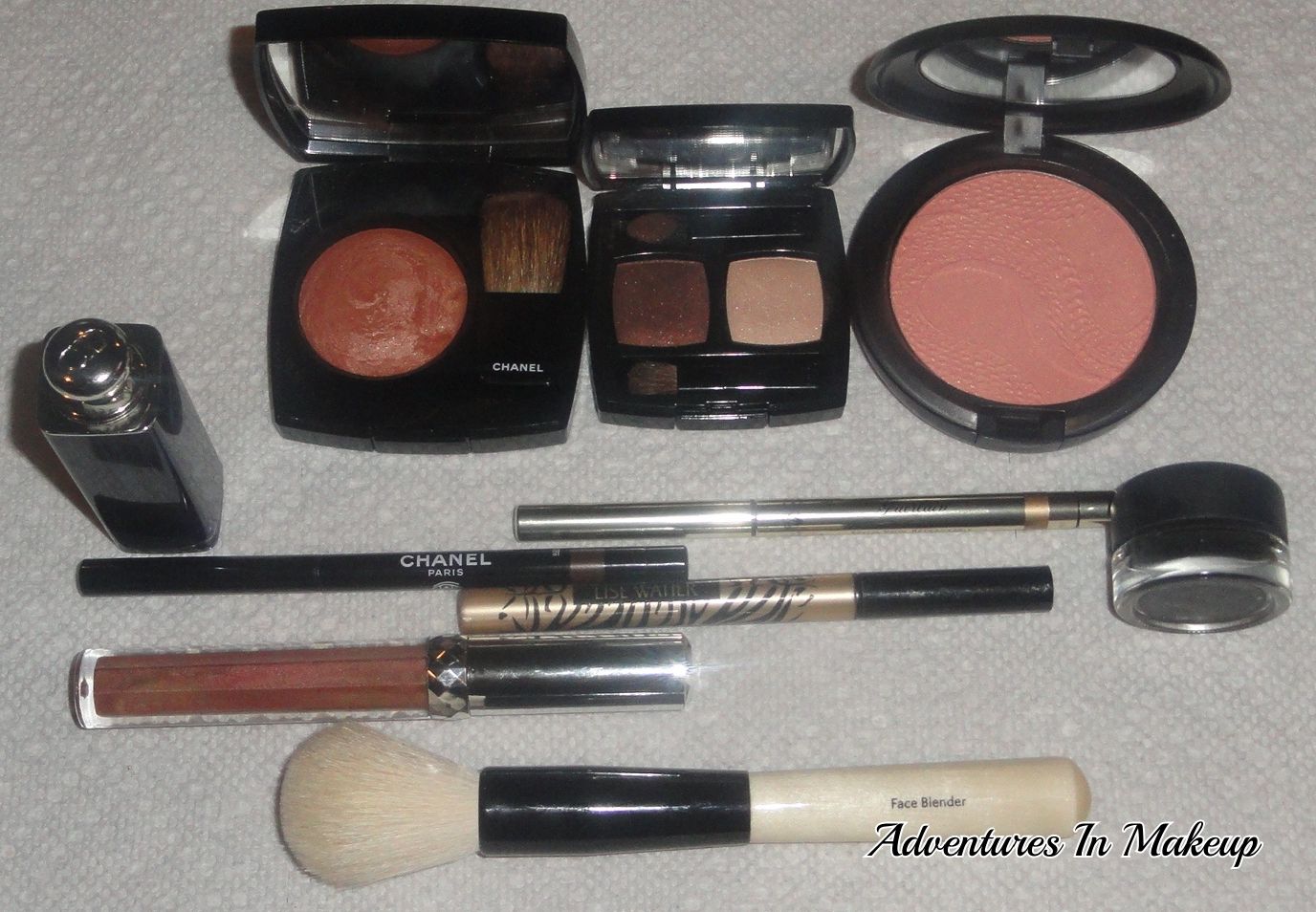 These were my basic tools for the look ... along with a couple of eyeshadow brushes and some individual lashes.
Instead of smoking her eyes out in a dark color (which is what we usually do), I added gold to the iner corners, peach on the lid, and the smallest shading of shimmer brown in the crease. I drew a simple cat eye along the lashline and added individual lashes. We kept her brows natural... just brushed through. Not too defined, since I wanted the overall effect to be 'soft.'
For the overall 'glow' -- I mixed Illamasqua Skin Base (#14) with Make Up For Ever Highlight in Gold. I contoured with Kevyn Aucoin contour in Medium... then layered Chanel Brume d'Or over it. Then I added Shell Pearl Powder as a highlight.
At the party, she took a picture with her cousin:
Ninah & Beyonce
She seemed happy. I loved the idea of making her glow against a white dress. I'm glad she let my have my way this time. :-)